When you get engaged, you are so excited about what the future holds for you and your future spouse. Once wedding planning hits full gear, things start to come together. The wedding of your dreams is lying right there before you. If you're having an outdoor wedding or an outdoor reception after the wedding (or both) you have to think of all of the details. It's not fun to stop thoughts on flowers to think about Vallejo portable toilets, but it is a necessity you will want to cover. Do you really have to have portable toilets at your wedding? Quite possibly, but they can fit in just fine. Here's how:  
VIP Portable Toilets Are Like Regular Bathrooms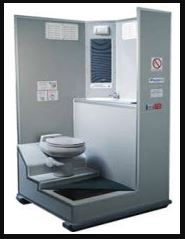 If you go with top-of-the-line toilets, which is what you want when guests are dressed to the nines for your special day, you aren't really sacrificing anything. Yes, the bathrooms are outside and they are portable, but that's about all they have in common with portable toilets. Rather, they have much more in common with regular bathrooms. The VIP portable toilets are clean, sanitary, include a flushing toilet, have a running sink, and even have a trash receptacle. The fact that you can have them placed strategically around your wedding is a gift to the day. You might even have to make use of it yourself.  
Portable Toilet Rental Is An Affordable Necessity 
We understand that things add up quickly when you are planning a wedding. But there are certain things you have to have at a wedding and restroom facilities are one such thing. If you want your wedding to be in a certain location and there's not a close by bathroom, portable toilet rental is in your best interest. But you don't have to worry about the rental breaking your budget. There are affordable options that are nice, clean, and do the trick. They won't stand out as tacky and ruin your day at all.  
Considering The Handicapped 
If you have any mobility issues in your family or friend group, you can even address those with portable toilets. There are ADA Compliant options that can help you get the facilities you need while you keep your handicapped friends and family members in mind. These units are larger and can accommodate a wheelchair as it turns around.  
Your wedding is going to be a very special day and once you rent the Vallejo portable toilets that best suit your needs, you'll barely think about them amidst everything else going on. However, should you need them, you'll be glad they are there, and your guests will be grateful for them as well. American Sanitation Inc is here to help you rent just the right units and place them just so for your big day. Call us at (707) 554-8258 or stop by and see options at 1729 Action Avenue, Napa, CA 94559. We're here to help your wedding go off without a hitch and that might just include some portable toilets and perhaps a hand wash station as well.