Portable toilets in Sonoma, CA are not something you think about unless you are in desperate need of one. You might also think about them if you need to organize an event and you have to have some of these units on site. But if you haven't dealt with portable toilets before, you may only think about the standard toilets that you have seen in other locations before. Here are some things that you may not know about how portable toilets have changed before.
Key Takeaways:
Portable toilets are not something you usually think about, but they can be very useful in certain situations.

There are portable toilets that flush and have a sink with running water included.

There are larger options for portable toilets that are handicapped accessible and have more space inside.

Portable restrooms often come with handwashing stations for people to clean their hands after using the restroom.

Rental companies often offer maintenance plans to keep the units clean throughout your event.
There Are Fully Flushing Options
One of the things that you may not like about portable toilets is the fact that they don't flush and just have a container below them for the waste. But there are fully operating, flushing toilets that can be placed for your event. Those are especially nice for events, like weddings, or other classy affairs where you don't want standard toilets for your guests. You can give guests a portable toilet that feels like a real restroom. The toilets flush and there's even a sink with running water included.
There are Larger Options
If you've ever been in a standard portable toilet, you know there's not much space. If you have to help a child in the restroom, it can be nearly impossible. You might not know that there are larger options available for your event. You could get some handicapped portable toilets that have zero entry levels and much more space inside. They make great family bathrooms, and they are handicap accessible as well. That can help a variety of people at your event, depending on what you need.
Handwashing Stations Are Standard
Sometimes, you might use a portable restroom somewhere and then have nowhere to wash your hands. You feel dirty the rest of the day and you worry about everything you touched. But now, you get a portable restroom, even a standard one, and a handwashing station for right outside. They often operate through a foot pump so people can wash their hands right away after using the facilities. The stations can even come with hand sanitizer pumps for extra protection.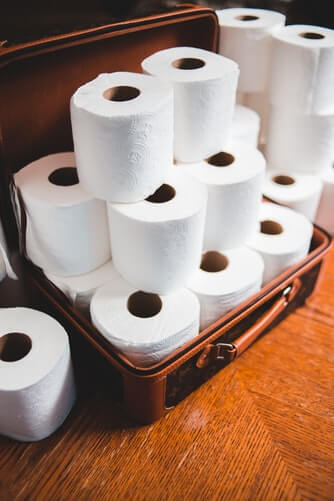 Maintenance Is A Regular Thing
When you rent portable toilets, they often come with a maintenance plan. If you are going to have them on-site for more than just one day, they may need to be cleaned out and that's something the company can do for you.
You might think about the portable toilets in Sonoma, CA you have used in the past and figure that's all there is to them. But there are so many other options today that anyone can find something suitable for their event, even if the event is a classy, formal affair. When you need help with numbers, locations, and maintenance, the professionals at American Sanitation Inc are here to help. Give us a call, tell us about your event, and we'll match you with the right products to rent along with the right numbers so you get everything you need for everyone who will attend.