There are lots of different portable toilets in Sonoma, CA. If you've only ever seen the standard ones, you may have a certain image in your mind when you think about portable toilets. But there are lots of different options and they all have their uses. Let's look at handicapped portable toilets and talk about the different uses that you might have for them in certain events and for certain situations. Here are just some of the uses you might have for these portable toilet options.
Disabled Individuals
The biggest use for handicap portable toilets, of course, is for disabled individuals. If you are going to have an event that has anyone in a wheelchair, anyone who has trouble getting around, or other such individuals, you are going to want to have handicap portable toilets available. You might get some standard and some handicap toilets, but it's good to consider those who might attend and need extra space. These toilets not only have larger space inside, but they also have a zero entry so wheelchairs can roll in or so people can step in without stepping over a lip and tripping.
Families Who Need Space
If you have an event that has a lot of families there, the handicap portable toilets can be very helpful. Young children often need help and the larger amount of space can give the moms or dads what they need to get in and help. It's nice for a mom to be able to pull a stroller in, possibly with another younger child, and still be able to help another. It can be next to impossible to help a child in a standard sized portable toilet.
Weddings/Big Dresses
If you were to have an outdoor wedding, you don't want people in fancy clothing not having enough room. You might consider some fully flushing options with running water, sinks, and everything else included. But having big dresses or fancy tuxes in smaller bathrooms might also be a challenge. Having a handicap option can be nice for events when you know more space for necessities is necessary.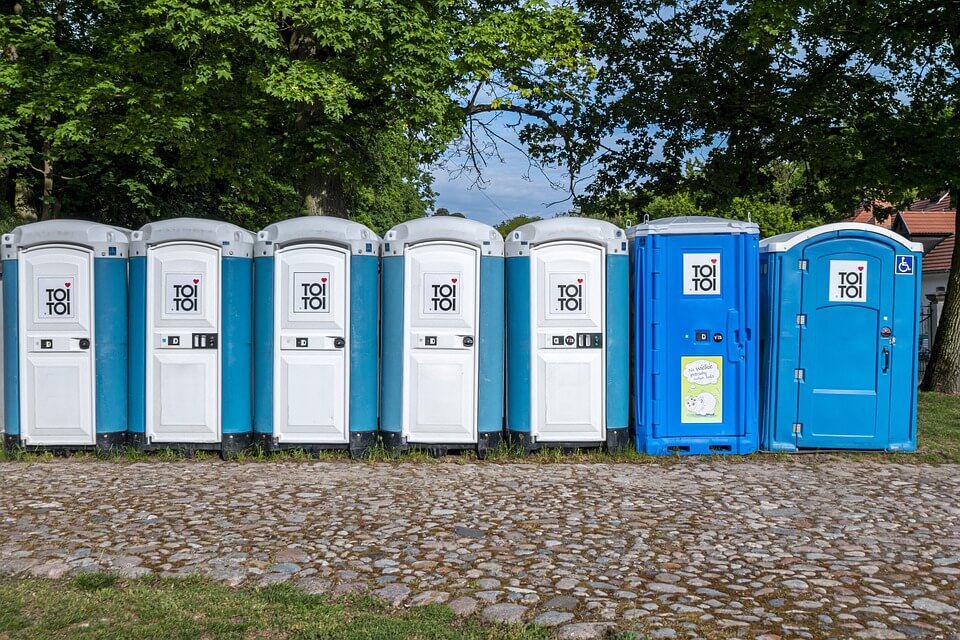 There are lots of other options you should consider when you need portable toilets in Sonoma, CA, but there are lots of reasons you might want handicap options at your event. The professionals can help you to figure out what you need and how you can place the portable toilets for optimal use for everyone attending. At American Sanitation Inc, we want you to get everything you need. You want to be able to meet guests' needs, first and foremost, but also to customize what you choose for the event you are holding. Give us a call and we can talk about some of the options. You can also come by and see the choices in person so you can choose accordingly. Tell us more about your event and we can give you even better recommendations as to what would work best for your needs. We're here to cover the angles.