It's not every day that you are about to plan a whole family reunion. While some extended family tries to get together every year, for other families, it's a much more rare occasion and happens once every great while. When the event is coming up, there are things you might want to think about—like whether or not you need to rent portable toilets in Sonoma, CA to make the event as enjoyable as possible for everyone in attendance. Here are some things to consider as you think about the rental options.
How Many People Are Coming?
The first thing you need to think about is how many people you think will reasonably attend. If you have a huge family and you're inviting everyone, even distant cousins, it could be quite a group. If you are only having immediate family and you have one sibling who has one child, that's not so bad. You might still need portable toilet rental for a small group, but you won't need more than one. With a larger group, you might need further options.
How Many Other Restrooms Are Available, If Any?
Think about where you are going to have the reunion. It's possible you're meeting in a park shelter and there's a building nearby with one restroom. IT's also possible there's nothing available. Even if you are having the reunion in a family home, is the one restroom available going to be enough? There may not be other restrooms available and even if there are, is that enough?
Will There Be Food?
If there is going to be food and drinks at the reunion, which is likely, then restrooms are a given as something you absolutely have to have. Even if there isn't going to be anything, there will likely be kids and even adults who would enjoy the time more if they have the change to stay longer without leaving due to those needs.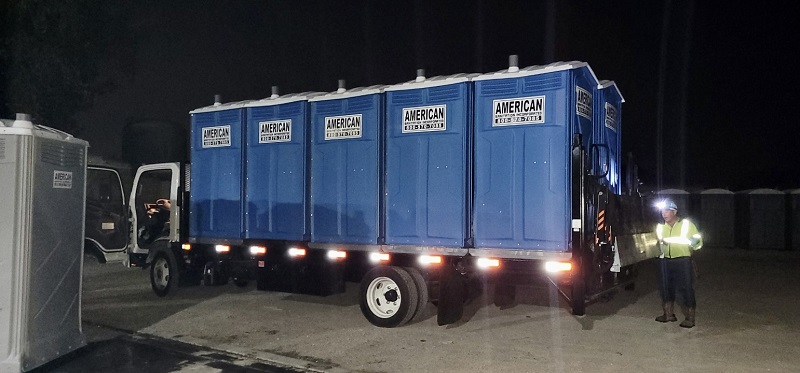 What Portable Toilet Options Do You Like?
When you think about portable toilets, you might turn up your nose at the idea of the standard options, but there are actually a lot of choices involved. You can get something fully flushing that feels like a real bathroom, complete with running water in a sink. You can also get something with more space, like a handicap accessible restroom, that works well for those with mobility issues and for families that might need an adult to help a child. There are certainly plenty of options and you can mix and match what you need for your family reunion.
If you are having a gathering that is going to need more restrooms than are available to you in your location, consider renting one or more portable toilets in Sonoma, CA. The professionals can advise you as to how many you need based on how many people will be present, for how long, and what food and drinks you will have at the event.