Family reunions are exciting events. It's possible that you haven't seen certain family members in years. Perhaps your children have never met some people in your family. There's a lot to plan and get in order so you can have the perfect event for everyone included. While having a reunion outside is a wonderful idea, there are problems that come along with it…like whether or not you need portable toilets in Vallejo, CA. Here are some things to think about when you consider this topic.
The Number Of Family Members In Attendance
You are going to want to have an approximate idea as to how many family members you have invited will actually attend. Make sure you ask people to RSVP through the mail, social media, or just with a phone call so you can figure out how many people you need to plan around. Having a head count means you will know just how many portable toilets you will have to have, if you decide they are necessary. You might also need to tell the caterer, have the right number of drinks, and so on. As a general rule, you will need at least one restroom for every 100 people. But you might need or want more, depending on your family and the food and drinks you are having.
The Venue's Proximity To Bathrooms
If you have a large park booked for a family reunion, you might have restrooms available to you already. There might be a building with restrooms nearby. Or, then again, there might not be such facilities. If there are bathrooms in the park, but not very many, or if they are far away, you may need to add onsite portable toilets to your to-do list to make sure everyone is comfortable. You want convenience and comfort so your family can enjoy their time together.
The Makeup Of Your Family
Children and elderly individuals generally need bathrooms more often than those in the middle of those two groups. Family reunions often include both groups. If you have a wide spread age range, and you might have some people who need handicap accessibility, that could inform what you need to do for your portable toilets. Handicap portable toilets are great for older individuals with mobility issues, but they also work well for children who might want to bring an adult in with them to help.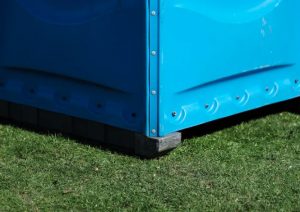 If your family reunion is on the horizon and you think you might need portable toilets in Vallejo, CA, the professionals at American Sanitation Inc are here to help. We can help you figure out how many portable toilets you need, where best to place them, and what type will suit your family the best. We understand budgets for events as well so we will help you get what you need at a price you can afford. Successful family reunions are rewarding for every generation and that might mean including portable toilets. We'll get you started and help you plan it all out.