Outdoor activities, such as concerts, weddings, festivals, and sporting events, are often exciting and fun-filled experiences. However, providing adequate restroom facilities is a crucial aspect that must be considered. Renting portable toilets in Petaluma, CA, is a practical solution for ensuring guests' comfort during such events. This article will explore the advantages of renting portable toilets for outdoor activities and why they are essential for a successful event.
Improved Guest Comfort
One of the primary benefits of renting portable toilets is the increased comfort level for your guests. Outdoor events often need more restroom facilities, leading to long queues and discomfort. By providing portable restrooms, you ensure your guests have convenient and hygienic options, reducing wait times and enhancing their overall experience. Additionally, portable toilets offer privacy, which is particularly important for events with many attendees.
Versatility and Variety
Portable toilets come in various sizes, designs, and features, making them a versatile option for any event. From basic models to luxury trailers with sinks, mirrors, and even air conditioning, you can choose the type of portable restroom that best fits your event's requirements and budget. This flexibility allows you to cater to the diverse needs of your guests, ensuring a more enjoyable experience for all. Moreover, portable toilets are suitable for events with limited space or rugged terrain, as they can be easily placed in various locations.
Easy Installation and Removal
Another advantage of renting portable toilets is their ease of installation and removal. Professional companies, such as American Sanitation Inc, deliver, set up, and remove the portable restrooms at the designated locations. This hassle-free service lets you focus on other aspects of your event, knowing that the sanitation needs are well managed. Furthermore, rental companies also take responsibility for cleaning and maintenance, ensuring the portable restrooms remain hygienic and functional throughout the event.
Reduced Environmental Impact
Proper waste disposal is essential for outdoor events, as it helps protect the environment. By renting portable toilets, you can manage waste effectively and reduce the environmental impact of your event. These units are designed to contain and treat waste, preventing contamination of the surrounding area and groundwater. Additionally, some portable restrooms come equipped with eco-friendly features, such as solar-powered lighting and water-saving fixtures. By choosing environmentally responsible options, you contribute to a greener event and set a positive example for your guests.
Compliance with Regulations
Depending on the location and size of your event, local regulations may require you to provide a specific number of restrooms per attendee. Renting portable toilets helps ensure you comply with these requirements, avoiding potential fines or penalties. Professional rental companies know local regulations and can help you determine the appropriate number of portable restrooms needed for your event. Moreover, portable toilets are often ADA-compliant, catering to the needs of guests with disabilities.
Cost-Effective Solution
Renting portable toilets for your outdoor event is more cost-effective than building permanent restroom facilities or arranging transportation to nearby restrooms. With a range of options available, you can find portable restrooms that fit your budget while still offering the necessary amenities for your guests. Additionally, renting portable toilets helps you avoid the costs of cleaning and maintaining permanent facilities.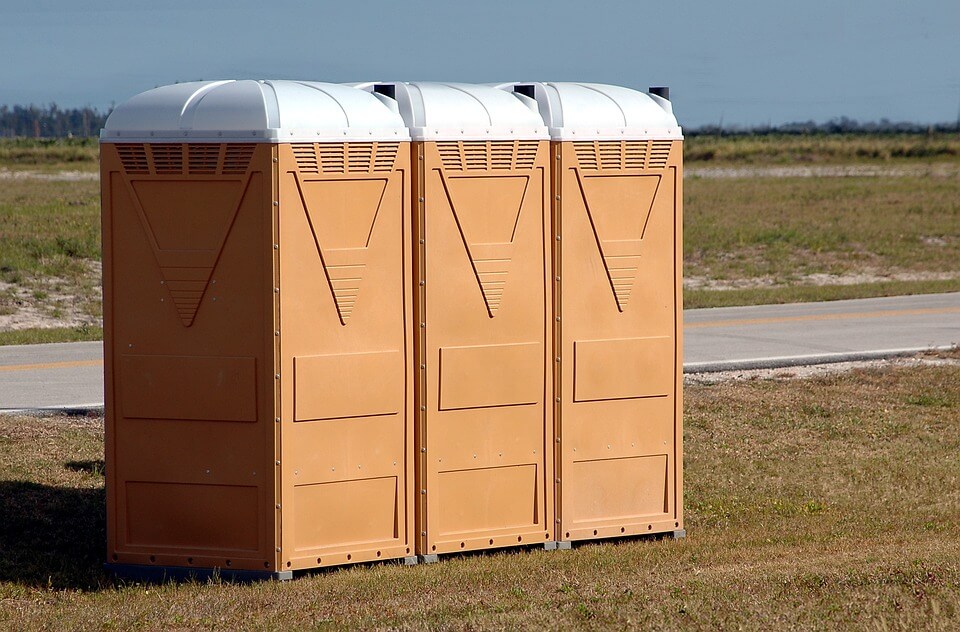 Renting portable toilets in Petaluma, CA, for your outdoor activities offers numerous advantages, including improved guest comfort, versatility, easy installation and removal, reduced environmental impact, compliance with regulations, and cost-effectiveness. American Sanitation Inc provides reliable and high-quality portable restroom rental services, ensuring that your event runs smoothly, and your guests are comfortable. Visit American Sanitation Inc at 4400 Paoli Loop Road, American Canyon, CA 94503, to discuss your portable toilet needs and find the perfect solution for your event. Don't let inadequate restroom facilities dampen your outdoor event's success – invest in portable toilets for a better experience for everyone involved.