If you're a handy person, there might be certain things you enjoy during for your house. You feel like you are saving money when you make repairs or improvements on your own. That's wonderful. However, there are some things that no one should try to do on their own home without professional help. Septic tank pumping in Sonoma, CA is one such thing. Here's a list of items you will want to call experts on in order to get the right results.
A Burst Pipe
You might be able to tighten up a leaky faucet in the kitchen, but figuring out what to do with a burst pipe? That's a bit too much for most people. When the pipe bursts, either inside or out, the first thing you will want to do is shut the water down to your home. Then, call a plumber. They can help you diagnose the issue. You might just have to replace one small area of pipe. Or the news could be much worse. Whatever it might be, it's important to have that professional advice.
Replace The Water Heater
Homes are going to age and with them, their appliances age. There are certain appliances that are used more than others and the water heater gets quite a bit of activity over the years. When yours no longer heats water, you might need a replacement. What you need to keep in mind is that water heaters mix electricity and water. That's never a good combination for someone who might not know exactly what they are doing. It's really in your best interest to have a professional installation to keep your home and, more importantly, you safe.
Septic Tank Pumping
You might know where your septic tank is and what the signs are that tell you the tank is getting full. That's a great start. But you don't want to go about trying to empty the septic tank yourself. You don't know what might cause damage in that way and you certainly don't want to make things worse. You could even cause damage that might lead to costly repairs. Instead, call experts and have the tank pumped out by people who know exactly what to do and exactly how to do it. While they are there, you can ask other questions you might have about the system as a whole.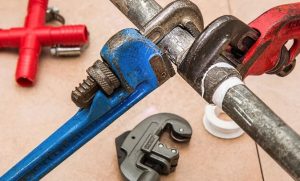 When you are a homeowner, you are in charge of what happens to your home and when. While you can install tile and paint rooms by yourself all day long, there are some things that are simply left to professionals. You want to keep yourself safe and your home in the best possible condition. When it comes to your septic system, have septic tank pumping in Sonoma, CA done by the experts at American Sanitation and you can have peace of mind about the job done. You can also ask any questions you have about the system and get recommendations at the same time.