Organizing an event requires meticulous planning, and one crucial aspect is ensuring appropriate restroom facilities for your guests. Portable toilets offer a convenient and efficient solution to this need. This article provides insights on choosing the proper portable toilets in Sonoma, CA, for your event, ensuring a pleasant experience for all attendees.
Assess Your Event's Needs
Before selecting portable restrooms, consider the following factors to determine your event's needs:
The number of guests: The more attendees, the more restrooms you'll need. A general rule of thumb is to have one 5restroom for every 50 guests.
Event duration: Longer events require more restrooms to accommodate increased usage. Additional units might be necessary for multi-day events.
Type of event: Formal events may necessitate higher-end portable restrooms, while casual gatherings may only require basic units.
Choose the Right Type of Portable Restroom
Several portable restrooms are available, each with unique features and benefits. Some options include:
Standard units: Basic, cost-effective options with toilet and urinal facilities. These are suitable for casual outdoor events like concerts and festivals.
ADA-compliant units: Accessible to guests with disabilities, ensuring inclusivity. Make sure to include these units to cater to all guests' needs.
Luxury restroom trailers: Offering a more comfortable experience with flushing toilets, sinks, and even climate control. These units are perfect for upscale events like weddings or corporate gatherings.
Consider Location and Accessibility
When planning where to place your restrooms, consider factors such as:
Distance from the event: Ensure toilets are close enough for easy access but not too close to disrupting the event. Placing them near food and beverage stations is a good idea.
Ground surface: Restrooms should be placed on level ground to ensure stability and safety. Avoid placing them on steep slopes or uneven terrain.
Accessibility: Ensure no obstacles block restroom access, especially for guests with disabilities. Check for any potential hazards that could cause issues during the event.
Plan for Proper Sanitation
Proper sanitation is crucial for the comfort and health of your guests. Some considerations include the following:
Handwashing stations: Provide handwashing facilities with soap and water or hand sanitizer if water is unavailable. Position them near the restrooms for easy access.
Regular cleaning: Arrange for restrooms to be cleaned and restocked regularly throughout the event. This will ensure a clean and hygienic environment for your guests.
Waste disposal: Ensure waste is removed and disposed of correctly after the event. Work with your supplier to arrange for proper waste management.
Work with a Reputable Supplier
Choosing a reputable supplier is crucial for ensuring a seamless experience. A reliable supplier should:
Offer a variety of restroom options to suit your event's needs.
Deliver and set up the restrooms according to your specifications.
Provide maintenance and cleaning services throughout the event.
Have a solid reputation for quality products and customer service.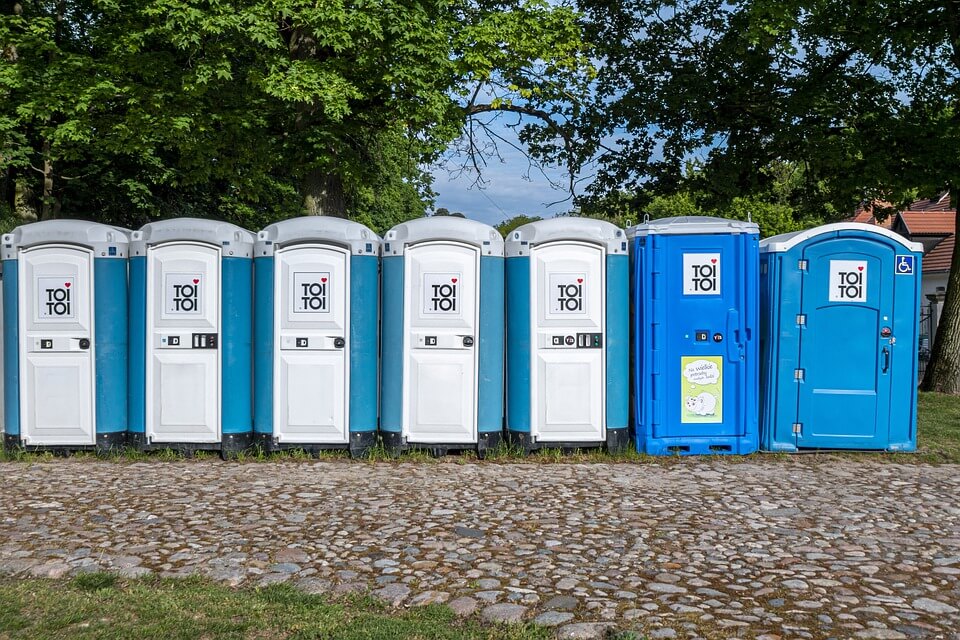 Conclusion
Selecting suitable portable toilets in Sonoma, CA, is essential for a successful event. By assessing your event's needs, choosing the right type of restroom, considering location and accessibility, planning for proper sanitation, and working with a reputable supplier, you can ensure a pleasant experience for your guests. When you're ready to rent portable toilets for your event, consider American Sanitation Inc. Their experienced team can help you find the perfect solution for your needs. Contact them at 4400 Paoli Loop Road American Canyon, CA 94503, or call now to schedule a consultation and get a quote for your event.