Ah, yes, the springtime. It's a lovely time of the year, perhaps your favorite. But it could also be that time of the year in which you are the busiest. There are a lot of things you can do around your house, and you should. You might need to rent portable toilets in Petaluma, CA for part of those plans. Here are some of the things you may want to do this spring.
Clean Up The Yard
The yard can take a beating over the winter months and in the spring, it's the time to get things cleared off and ready. You might want to rake up the dead grass, prepare for seeding, take away the old leaves that got left behind in the fall, and other such things. You'll be mowing in no time, if you aren't already, and cleaning up the yard is a good place to start.
Prepare The Landscaping
Your landscaping may need an overhaul after the winter months and the spring is the perfect time of the year to get things in order again. Take out deal bushes and remove leaves that dropped into the area. Trim back things that have gotten too big and refresh the landscaping with annual flowers. Your home will look bright and fresh again and you will be able to enjoy its curb appeal once again.
Check The Roof
Now that the weather is more pleasant, it's a good time to check the roof. Stay on the ground and see if you can spot any flapping shingles, missing areas, or other things. Have professionals come to do a free assessment to ensure that the roof can handle the spring rains you know are on the way. You will be glad you prevented further issues with small repairs.
Plan Your Summer Events
Once you feel spring in the air, it's a great time to start looking ahead and planning your summer events. Whether you want to have a family reunion in the park, a craft fair, or something else, you will have a lot of things to put together and set up for the process.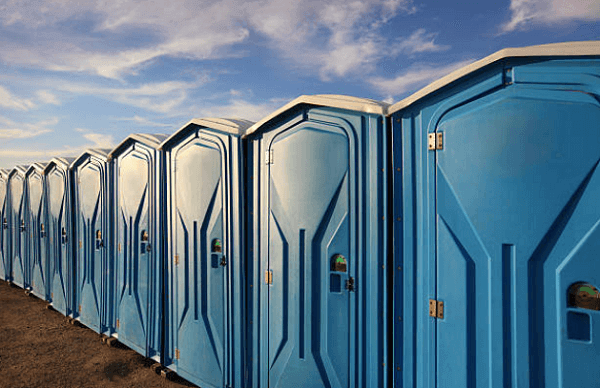 Rent Portable Toilets
As you plan those summer events, consider the restroom situation you might be in. It's possible that there aren't any buildings with bathrooms nearby, or at least not enough of them. You may want to rent portable toilets of certain kinds and get them placed in the right locations.
Whether you are having a wedding, a craft show, a concert, or a family reunion, you might need to get portable toilets in Petaluma, CA placed for the event. The professionals can help you figure out the options, fit them to your budget, and decide where to place the products for the best outcome. There are many different styles to consider today as well. There are standard options, but you can also get something that is fully flushing, something larger for families and handicapped individuals, and other such options, depending on what you need.