There are a lot of things you are going to want to consider if you are looking into renting portable toilets in Novato, CA for an event. You want any guests to have what they need and you can give people privacy at the same time. While you make the plans, here are some things you are going to want to think over. The professionals are also there to help you with these items, and many others, as they want to make sure you get just what you want and need.
How Many Guests Will Be Present
You may not know exactly how many people are going to be at your event, but you are going to want at least a ballpark figure. The amount of people you are expecting will help you to determine how many portable toilets you will need. In general, you are going to want one stall for every 20-30 guests. You want to have enough for the crowd you are expecting without going overboard and wasting money.
The Location Of The Stalls
You will want to place any portable toilets you get in an accessible area. It might be near the exit or entrance of your area, or perhaps along the sides. You may want room for them to be lined up in a group and also a space for people to line up. You don't want them too close to the food area, but perhaps in sight of that area so people know where to go.
Consider The Features
There are plenty of standard portable toilets on the market for rental today. These stalls are what you would regularly thing of when you consider 'portable toilets.' However, there are also a lot of features that you an add to them. There are a variety of options, like handicap accessible toilets, which have a zero entry and enough room inside for wheelchairs to turn around. Not only are these great for mobility-challenged, but they work well for families that have young children who need help, or moms with kids they can't leave alone outside the restroom. There are also fully flushing portable toilet options with sinks and running water, completely contained. Think about the crowd you will have and what their needs and expectations they might have.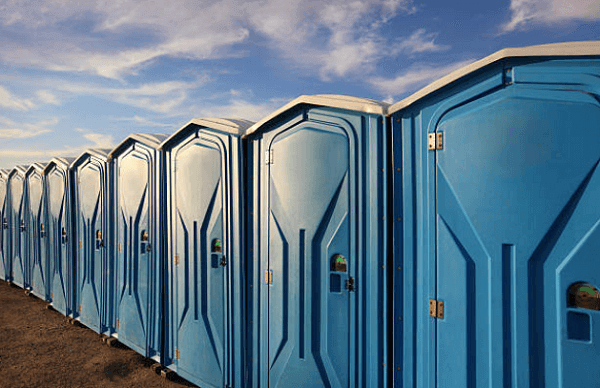 Cleaning Schedules
If the event is only day, you may not need a cleaning schedule with the professionals, but you may want a staff member to check in on the units, make sure there is paper, check the hand sanitizer, soap, and paper towels and other such things. If the portable toilets will be on site for more than a day or two, check with the experts about having them come clean things out.
There are plenty of option on the market and these are just a few of the things you will want to consider with your rental of portable toilets in Novato, CA. The experts will ask other questions that will help you to line up the details in the right manner.