Portable toilets in Petaluma, CA are convenient and necessary for construction sites, events, and many other outdoor occasions. They are self-contained and can be set up almost anywhere. It's important that when they are set up, the professionals are the ones who place them. They need to be put in a stable, flat location so they won't tip over. However, whether it's a storm, an accident, or something else, portable restrooms can tip over. If that happens to one you have rented, what should you do about it?
How Can They Tip Over?
The most common cause of a portable toilet tipping over is high winds. If a storm blows through, the portable toilet could fall over easily enough. Especially if they are out in the open and aren't blocked by any walls or other buildings that could protect them from the wind and break it from hitting them straight on. They can also tip over if they are placed on uneven ground in the first place. And, last but not least, pranks can be a cause. It's actually illegal to tip over a portable toilet with someone inside because it's dangerous and can really hurt someone severely.
What To Do:
If the portable toilets tip over, for any reason, there are a variety of things you might want to do. Here are a few to consider:
Contact The Rental Company
You are going to want to contact the rental company if tipping occurs. They can assess the circumstances and see if they can right the restroom and get it cleaned up or if they need to replace it with another product. The crew will take care of any mess that may have occurred on site from the tipping.
Secure The Area
Once you notice the tipped restroom, you will want to put up some cones or caution tape around the restroom and any mess that was made to allow people to get around it safely. You don't want people coming into contact with the restroom or any waste that may have seeped out of it in the tipping process.
Possibly Call Authorities
If someone was in the restroom when it tipped, there could be injuries. Get them out of the restroom and assess injuries. Provide first aid, if possible, or call the authorities to get them medical help.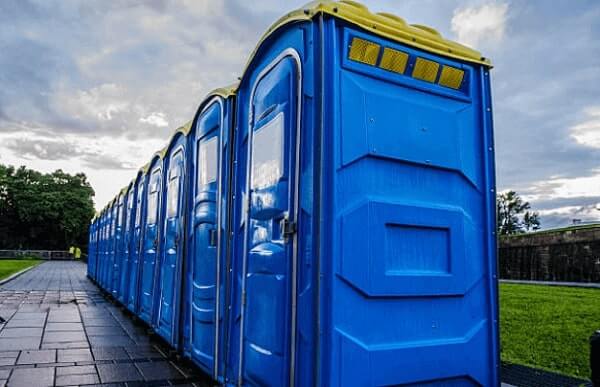 Tipping Prevention
You will want any portable toilets on your property to be placed on a level area. You may want boards beneath them so you don't have to worry about the ground shirting there. You could also use stakes or weights to help secure them. The experts will have more tips to ensure that tipping won't occur.
If you are using portable toilets in Petaluma, CA for any reason, you want them to be accessible and effective, but you don't want them to tip over. While the occurrence is rare, you want to know what to do if something happens at your site.