You likely don't think about, or even use portable toilets in Petaluma, CA on a regular basis, but there are some circumstances in which they become a necessity. If you are in one of these circumstances, you might have to look into renting portable toilet units. Keep in mind that there are plenty of options on the market today, depending on your situation. You might need something standard, or something fully flushing and larger for an upscale event. Here are some of the circumstances that call for portable toilets.
Construction Sites
If you have ever driven by a house being built or another construction site, you will likely see a portable toilet amidst the dirt and progress. There isn't running water and fixtures yet and the people who are working on that site need facilities. Having a portable toilet on site can help them to meet needs without leaving the site, which allows them to get more work done in an efficient manner.
Outdoor Entertainment
If you are having a concert, craft show, or some other kind of outdoor event with guests, you are going to need portable toilets if there are no functional bathrooms in the vicinity…especially if there are food and drinks involved. Outdoor entertainment will need the right number and good locations for those bathrooms, depending on how many guests you plan to have at the event.
Outdoor Weddings
For outdoor weddings, there may be buildings nearby that have restrooms available, or there may not be. You may not have enough restrooms even if there is an outdoor building close by. You are going to want fully flushing portable toilets, perhaps, or something larger in size so that you can accommodate the class and elegance of the event, as well as families that might be helping children in the restroom.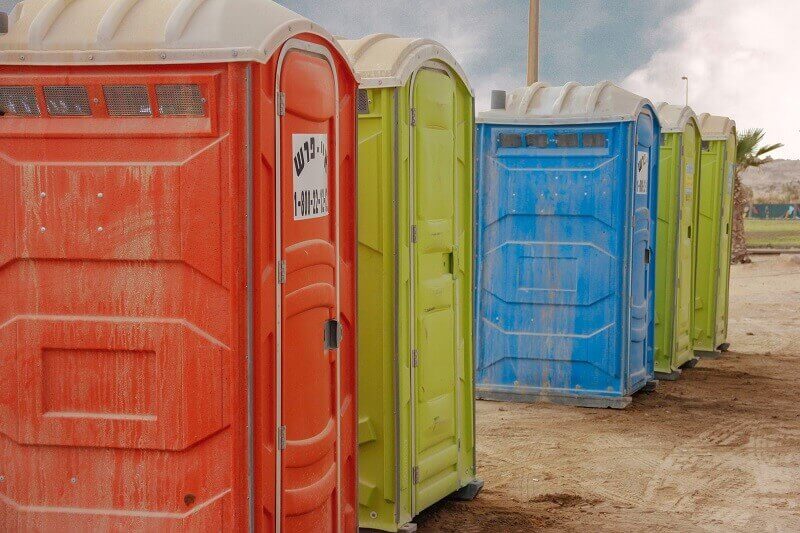 Renovations
Businesses or even homes that are trying to renovate one or more bathroom areas might want to place a portable toilet outside the venue for use. It can really help a family to meet needs when everyone is trying to get ready at the same time. It can also help a business to stay up and running, both for customers and employees, while those renovations are taking place.
There are lots of other instances in which you might want to have portable toilets in Petaluma, CA rented and on site. The professionals can help to advise you as to whether or not portable toilets are a good idea. They can also let you know how many you should place, based on how many guests you are planning to host. And, they can help you to place the portable toilets in the right locations for everyone involved. They will even help to service the toilets if they are going to be in place for a certain length of time. Give them a call and you can look into the options, figure out the pricing, and get all of the details together for whatever kind of event or circumstance you might be facing that will need these products.